Chapter 7
Instincts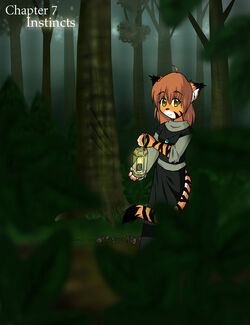 Information
Author:
Tom Fischbach
Progress:
Finished
Number of Pages:
51
Start Page:
196
End Page:
246
Book:
Notes:
Instincts is the 7th chapter of Twokinds.
A couple of days after Flora's heat subsides, Trace and Flora's relationship becomes full-blown, and several new faces appear, both seen and unseen.
Transcript
Edit
Underwork
Characters
Edit
Community content is available under
CC-BY-SA
unless otherwise noted.