Chapter 16
Confessions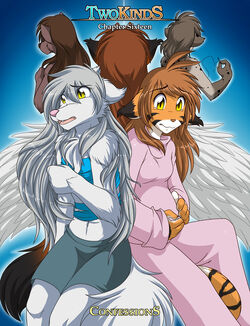 Information
Author:
Tom Fischbach
Progress:
Finished
Number of Pages:
48
Start Page:
717
End Page:
764
Book:
Notes:

Confessions is the 16th chapter of TwoKinds.
Flora has trouble confessing to Trace about her dark secret. Laura has been seemingly revived, but at a possibly fatal cost. Raine must come to terms with her secret being known to Red and Sythe. Will things turn out alright?
Transcript
Edit
Underwork
Characters
Edit
This is the final chapter "Laura" speaks in, although she appears in cameos and is mentioned often following this chapter starting with Chapter 17.
Community content is available under
CC-BY-SA
unless otherwise noted.